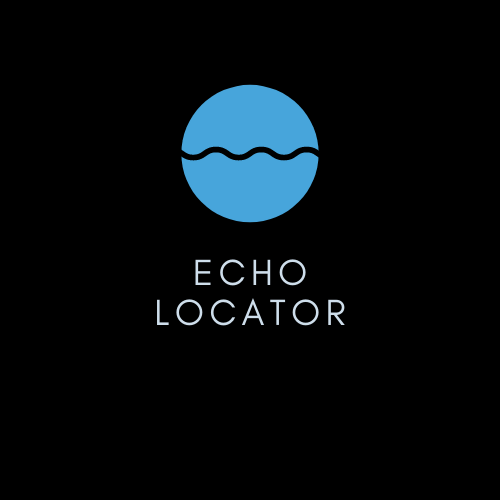 Welcome To EchoLocator!
Welcome to EchoLocator, a newsletter devoted to nearly vanished sounds, spirits, ideas and recordings.
The goal here is to celebrate underloved and overlooked music from all eras and all genres. The guiding idea: The music of our moment is informed, in ways big and mostly small, by sounds and musical devices and approaches from the past. In our daily lives, we're constantly encountering stray trace echoes of music from the past; sometimes they're the numbingly overplayed rock hits of the 1970s, sometimes they're total obscurities. Often, when we hear them in the background in a film, say, they just float by, unquestioned. EchoLocator seeks to understand the context in which the works were created. What they have to tell us about music at the time, and music today.
The recordings under discussion here are typically not pet favorites, or total obscurities. Many are recent discoveries: In the last few years, there's been an explosion of previously unreleased recordings from the archives, many of these are exhaustive research projects that shed new light on the output of well-known innovative artists – or re-introduce long-forgotten ones.
In my work as a musician and music critic, I've found that one of the most interesting conversation starters is "What's a record you wish more people knew about?" This prompts not just a discovery story, but conjectural tangents along the lines of "What conspired against people hearing this?" and "What else was going on in that world at the time?" And, of course, "What else is like this?"
Here's the thing: There's so much recorded art being made and sold and promoted every day, it's almost impossible to keep enough open bandwidth to seek out "the old stuff," especially records that went unnoticed upon original release. EchoLocator is a small attempt at addressing that. It draws on the more than 30 years I've spent as a student of music (I play saxophone and flute and compose, and in 2012 returned to active music-making after a long hiatus) and a music journalist. I'd describe myself as a "critic" and am happy to identify as such, while knowing that it's a loaded term anymore, in this age when everyone is an expert and criticism has vanished from most media. (More on that another time...). For those who need credentials, here are mine: I've been a staff music critic at newspapers (The Philadelphia Inquirer, The Miami Herald), a contributor to many magazines (Rolling Stone, GQ, Jazz Times), a regular presence on NPR's All Things Considered and the author of a New York Times Bestseller (1000 Recordings To Hear Before You Die). If you want to cut to the truth, though, the only meaningful credential is this: I'm curious about music, all kinds.
It's my hope that EchoLocator sparks curiosity and conversation about music, and brings new inspirations into your awareness on a regular basis. We publish Tuesdays and Fridays....please subscribe! Please spread the word!
And....please participate: Please send feedback, ideas, and, of course, artists and recordings you wish more people knew about to echolocatormusic@gmail.com.
Thank you.
TM
Subscribe to get full access to the newsletter and website, and to be part of a growing community of people who share your interests.
Never miss an update. Every new edition of the newsletter goes directly to your inbox.
To find out more about the company that provides the tech for this newsletter, visit Substack.com.

Subscribe to EchoLocator
People
Tom Moon
Tom Moon is a lifelong student of music who works professionally as a musician and journalist.